HOME INSPECTIONS IN Parsippany, NJ
The Inspection Boys proudly serves Parsippany, NJ, and its surrounding areas
Best Parsippany New Jersey Home Inspection
Are you living in Parsippany, New Jersey? We are proud to say that The Inspection Boys are now offering home inspection services for the people in Parsippany, New Jersey. People can expect a wide range of home inspection services—mold inspections, assessments, drone inspection, and photography. Our home inspection services are all top-notch that people can benefit from.
Here are some things you need to know about Parsippany, New Jersey.
Parsippany–Troy Hills, commonly known as Parsippany (/pɑːrˈsɪpəni/ par-SIP-ə-nee), is a township in Morris County, in the U.S. state of New Jersey. As of the 2020 United States census, the township's population was 56,162, an increase of 2,924 (+5.5%) from the 2010 census count of 53,238, which in turn reflected an increase of 2,589 (+5.1%) from the 50,649 counted at the 2000 census.[23]
The name Parsippany comes from the Lenape Native American sub-tribe, which comes from the word parsipanong, which means "the place where the river winds through the valley". Parsippany–Troy Hills is the most populous municipality in Morris County, The name Troy Hills was changed from Troy, to avoid confusion of mail being sent erroneously to Troy, New York.
Parsippany–Troy Hills was incorporated as a township by an act of the New Jersey Legislature on March 12, 1928, from portions of Hanover Township, based on the results of a referendum held on May 9, 1928, that split off both East Hanover Township and Parsippany–Troy Hills from Hanover Township.
Since 2006, Parsippany–Troy Hills has been consistently recognized by Money magazine as one of the Best Places to Live in the United States. That year Parsippany was ranked 17th on the list, the highest-ranked location in New Jersey. In 2008, it moved up to 13th position. Parsippany returned to Money magazine's "Best Places" list in 2012, in the 15th position, and again in 2014, where it ranked 16th with Money citing its "arts and leisure". Parsippany's ranking improved to the fifth-ranked position on the "Best Places" list in 2016 but dropped to 33rd in 2017. In 2018, Parsippany again made the list, at the 26th-ranked position. In 2022, Parsippany again made the list, at the 15th place.
Check out the list of home inspection services we offer:
Property and Site
Structure and Foundation
Electrical
Plumbing
Roofs and Attics
HVAC
Be sure to contact us today to schedule your home inspection and protect your investment!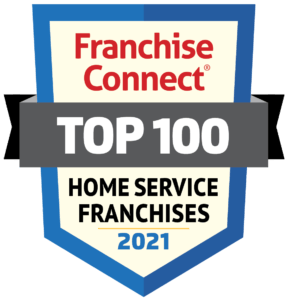 FRANCHISE OPPORTUNITY
The Inspection Boys is the Most Inexpensive and reasonable Franchise Opportunity in the Home Inspection Arena.
Serving these areas:
Are you in need of CE Classes, The Inspection Boys has your back for Real Estate Agents in Long Island and New York City?