HOME INSPECTION FRANCHISE
The Inspection Boys currently has Prime territories available. Learn about purchasing a Home Inspection Franchise.
Why A Home Inspection Business Is Right For You?
What is the best business to pursue?
How to start a business?
Should I buy into a Franchise?
These are some of the most challenging questions an aspiring entrepreneur may ask. Starting a business is never easy. These are valid questions to ask. Indeed, there can be many options when starting a business; however, starting a home inspection business is one of the best you can choose from.
If you are looking for a great business opportunity, Franchising with the The Inspection Boys is something you should consider. An Inspection Boys franchise offers — Credibility, Proven Marketing Strategies, Systems In Place, Experience, and Is Recession Resistant, plus much more!

We value our franchisees and value their goals and success. The Inspection Boys will offer a hands-on approach with assisting all franchisees every step of the way to maximize their success and growth.

Exclusive Marketing Territories in place.

The Inspection Boys unmatched marketing strategies to maximize exposure day one you are in operation!

There are over 600,000 homes sold monthly and the home inspection industry is worth over 4 Billion Dollars there is expansion growth available for franchisees.

The Inspection Boys system offers future franchise owners the ability to be RUNNING their business rather than working IN the business.

The home Inspection industry offers limitless income potential and High-Profit Margins when you have the right systems in place.
There is significant demand
Owning a house is something that more and more people nowadays are considering. Today's statistics show that the average American buys 2-3 homes in their lifetime. They are not just dreaming of owning a home, instead of living that dream. An article posted by CNBC says that "Americans are starting to feel better about buying a home." This only highlights the potential of marketing real estate. Undeniably, the need for real estate rises, making the demand for home inspection bigger. With a home inspection being an integral part of the house buying and selling journey, the demand for home inspection companies will continue to grow bigger as real estate needs continue to rise.
Aside from the demands, the market for a home inspection is also growing as more and more millennials desire to buy their own homes. This is a great thing to know, especially if you consider getting a home inspection franchise of your own.
Many people are buying homes again because owning a house is more of a necessity than a want.
More and more people recognize that. This fact tells us that the demand for a home inspection will continue to grow bigger and bigger with more people buying houses. This is the best time to venture into the home inspection business, especially with The Inspection Boys.
WE HAVE THE BEST HOME INSPECTION FRANCHISE OPPORTUNITY
Our vision is 2000 locations in 12 years and 600 locations in 6 years. Be part of this extraordinary vision that we have. The Inspection Boys is one of the leading home inspection companies in the United States. People are thrilled with our services, and we have established a reputable name throughout the years. So journey with us towards becoming the largest home inspection business.
Our founders believe in supporting all of The Inspection Boys Franchisees. You are not alone in your journey of home inspection franchising. We will not just leave you behind, but we will be with you every step of the way once you have bought your franchise. Our communication lines are open for you.
Our franchise is growing across the country and we are waiting for YOU to be the next location to join us. Franchisees trust has brought us to different locations all across the United States. We are growing and will continue to grow and to provide superlative service to all customers.
GET A HOME INSPECTION FRANCHISE AT A VERY AFFORDABLE PRICE
For as low as $40,000, you can have your franchise of one of the best home inspection companies in the United States. Talk about getting the best deal at a very affordable price! Get your franchise now, and together let's journey towards business success. We will review all of your financial and funding options to set you up for success. In no time, you can expect high ROI coming your way. This is an investment worth having, so get your franchise now!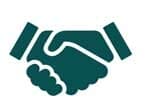 What's the Cost to get me started?
When you join The Inspection Boys, we will review all your financial and funding options to ensure that you have a solid foundation for your new business and you're on the road to success! The Franchise fee is $40,000.
Our goal is to ensure that you're making a confident decision as well as being comfortable with your business. We look forward to having a very successful and profitable venture together!
DISCLAIMER
OUR WEBSITE HAS NOT BEEN REVIEWED OR APPROVED BY THE CALIFORNIA DEPARTMENT OF BUSINESS OVERSIGHT. ANY COMPLAINTS CONCERNING THE CONTENT OF THIS WEBSITE MAY BE DIRECTED TO THE CALIFORNIA DEPARTMENT OF BUSINESS OVERSIGHT AT https://www.dbo.ca.gov.