HOME INSPECTIONS IN GREAT RIVER, NY
The Inspection Boys proudly serves Great River, NY and its surrounding areas
Best Great River Home Inspection
We offer a wide variety of homeowner services including all phases of home inspections, mold inspection and assessment, drone inspections, and aerial photography. We are Great River's reliable, trusted, honest, and experienced real estate inspection company.
About Great River, NY
Great River is a hamlet and census-designated place (CDP) located in the Town of Islip, Suffolk County, New York, United States. It is situated approximately 50 miles (80 km) east of New York City on the South Shore of Long Island, adjoining the Great South Bay, a water body protected from the Atlantic Ocean by one of the outer barrier islands – Fire Island.
Great River's name derives from Connetquot, an Algonquian word for "Great River." It was formerly home to many wealthy families. As of the 2010 census, the population of Great River was 1,489. Great River's buildings include a New York City-style steak house in a turn of the century (20th) house, a delicatessen, a rural delivery post office, and the Great River Fire Department.
On November 29, 1683, William Nicoll (Nicolls), founder of the Town of Islip and son of New York City Mayor Matthias Nicoll, was awarded the first royal patent to the east end of what is now the Town of Islip. Nicoll purchased land from Sachem (Chief) Winnequaheagh of Connetquot. He named his 50,000-acre (20,000 ha) plantation (an 8-by-10-mile (13 by 16 km) tract of land) "Islip Grange", in honor of his ancestral home of Islip in East Northamptonshire, England, from which Matthias emigrated in 1664. Nicoll's domain extended from East Islip to Bayport and embraced the present-day communities of Sayville, West Sayville, Oakdale, Great River, Islip Terrace, Central Islip, Hauppauge, Holbrook, Bohemia, Brentwood, Holtsville, and a portion of Ronkonkoma. Nicoll paid an annual quit-rent (tax) to Thomas Dongan, 2nd Earl of Limerick and Governor of the Province of New York, of five bushels of good winter wheat or 25 shillings payable on March 25.
Great River hamlet was formerly known as Youngsport. In the 1840s the Youngs family lived about one and a half miles south of Montauk Highway on Great River Road. Erastus Youngs and his family began building and repairing boats on the west shore of the Connetquot River near Great South Bay. With hardly anyone else around (21 houses), the place was called Youngsport for 30 years. Youngsport had one store and a freight station on the South Side Railroad of Long Island two miles north of it. The inhabitants were principally known as bay men. Alva Vanderbilt (later Alva Belmont), the Oakdale socialite suffragette, bought the Youngs' home and gave it to Trinity Lutheran Parish of Brooklyn, which used it as a summer camp called "Seaside Camp" for city children. Youngsport Village's name was changed to Great River in either 1870 or 1881. Source: Wikipedia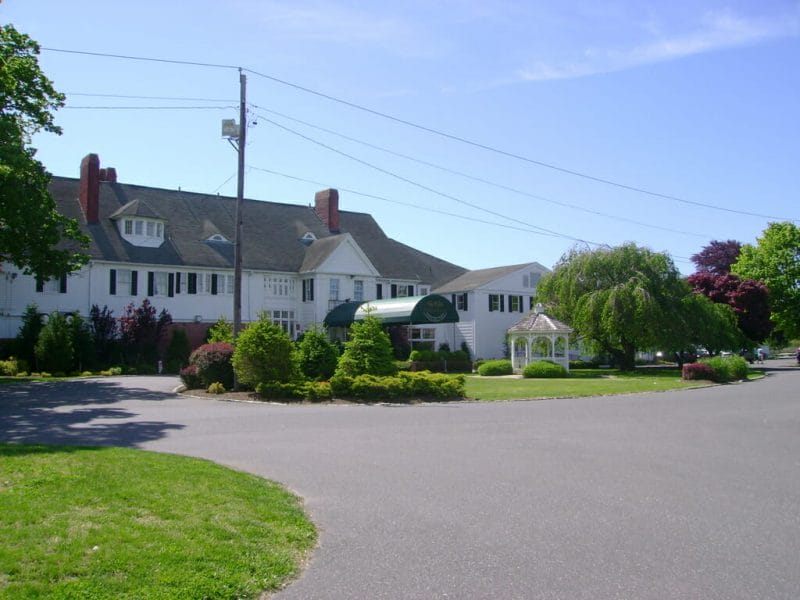 Great River, NY Agencies
Steve Ballone, County Executive
Suffolk – (631) 853-4402
Website
John L. Barry, Commissioner
County Police
Suffolk County Police Department – (631) 852-6000
Website
Vincent F. DeMarco, Sheriff
County Sheriff
Suffolk County Sheriff's Office – (631) 852-2200
Website
FRANCHISE OPPORTUNITY
The Inspection Boys is the Most Inexpensive and reasonable Franchise Opportunity in the Home Inspection Arena.
Serving these areas:
Are you in need of CE Classes, The Inspection Boys has your back for Real Estate Agents in Long Island and New York City?