THE INSPECTION BOYS
WE INSPECT AND RESPECT YOUR HOME : OFFERING HOME INSPECTION SERVICES IN YOUR AREA
We are an impartial and objective home inspection company that's working for YOU. We are committed to delivering honest, authentic, and timely home inspections. If you are in need of home inspection services click below to find a location near you.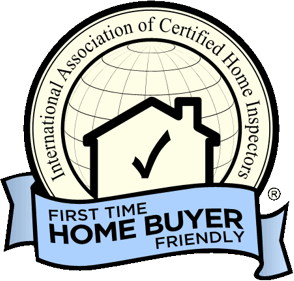 Our Home Inspections
It's been said that, "the devil is in the details", and our home inspections are much more than a three-hour tour of your property. You can trust that The Inspection Boys will inspect your home, examine hundreds of structural and physical components, and deliver back to you an impartial and comprehensive inspection report outlining the property's condition and potential complications or flaws. Our professional home inspectors undergo thorough background checks and constantly meet ongoing training and performance standards. The Inspection Boys also exceed state licensing requirements and industry standards to ensure professionalism and the highest quality service. When it comes to property inspections we work hard to earn your business, and even harder to earn your trust.
Why You Need A Home Inspection
We all know that paint and carpet can hide a lot of property flaws and damage. A property can look great in a picture, but it could be hiding unseen problems. For this reason, a home inspection is a necessary part of any real estate purchase. The home inspector is an impartial, third party professional that is trained to assess the condition of the property and report back any flaws or damage they may find. Once done, the buyer can choose to move forward with the purchase or walk away if any problems were too extensive. With an Inspection Boys home inspection, you will achieve peace of mind knowing that every little detail was inspected and reported back to you in a timely, and impartial manner. We offer a full range of Home Inspection Services in your area.We will let you know everything there is to know about that property BEFORE you decide to make it your home.
---
Why a Home Inspection is Necessary
We at the Inspection Boys understand that purchasing a house is probably one of the biggest investments you will ever make, we also recognize the butterflies you experience when you're about to close on your dream home. We can imagine the excitement, anxious, tense and nervous combination of feelings you sense, and the reassurance you need to certify that the house you're about to convert into your home is a solid one and is just as healthy on the inside as on the outside. We offer a full range of Home Inspection Services. Call us today!
FRANCHISE OPPORTUNITY
The Inspection Boys is the Most Inexpensive and reasonable Home Inspection franchise in the Home Inspection Arena.
Our Services
The Inspection Boys provide a variety of Home Inspection services that help with the home buying process as well as homeownership.
*Not all additional services are available in all areas, please contact your local inspector for more information.
---
Latest News
Drywood termites are a serious threat to homes in warm and humid climates. These pests can cause extensive damage to wood structures, and they can be …
Purchasing a home is a significant investment, and a crucial step in the process is the home inspection. This evaluation provides you with a detailed …
Mold, a common problem in homes, poses potential health risks and can cause significant damage to your property. Despite its often inconspicuous …
Buy a Home Inspection Franchise
We have developed a system that will make starting a home inspection franchise easier for you. Everyone can do home inspections and anyone can a hire home inspector, but being a successful home inspection company is much more than that. It's all about the connections and relationships you will develop with home owners, real estate agents, etc. that separates a successful and profitable business or a "pushing-Through" kind of a company.