The Inspection Boys of Charleston is military family and woman owned. The Inspection Boys of Charleston is run and operated by Kari Chisolm. Kari comes from a career in the medical field and is married to a veteran. The skills it takes to inspect homes, such as attention to detail and an expert analyzer, come natural for her by working as a clinical laboratory scientist for over a decade. Being a part of a military family has reinforced her desire for structure, a sense of service, and a supportive nature. Kari makes sure to employ other home inspectors that have the same or similar characteristics and values.
Our goal is to provide affordable and accurate inspections in the Charleston and surrounding areas. The home buying process can be complex. With our strong attributes, you can be rest assured that by allowing The Inspection Boys of Charleston to take care of your home inspection needs, we will make the home buying process an easier one.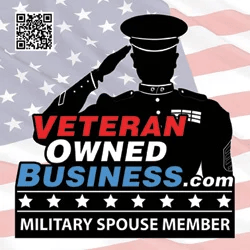 JOIN THE INSPECTION BOYS TEAM!
We have developed a system that will make life easy for you. Everyone can do home inspections and anyone can hire home inspectors, but a successful home inspection business is much more than that. It's all about the connections and relationships you will develop with home owners, real estate agents, etc. that separates a successful and profitable business or a "pushing-Through" kind of a company.
The Inspections Boys Of Charleston
Charleston, SC 29492
Phone: (843) 804-7808
Email: charleston@theinspectionboys.com
Veteran Spouse Owned
Minority Owned Business